A1707
VYSTA – I PRO
Minimalist design, quality and comfort work perfectly together in the VYSTA-I PRO series.
Its components have been tested to reduce its size, to improve panoramic views and to make the most of daylight.
Perfect for adding value to balconies, terraces or verandas, ADARTE windows are windbreak structures that do not involve an increase in airspace.
On the other hand, this series can be accompanied by other products such as the VYSTA-F windows. Thanks to a joint profile, painted in the same color, VYSTA-I PRO offers the possibility of integrating this system with glass railings.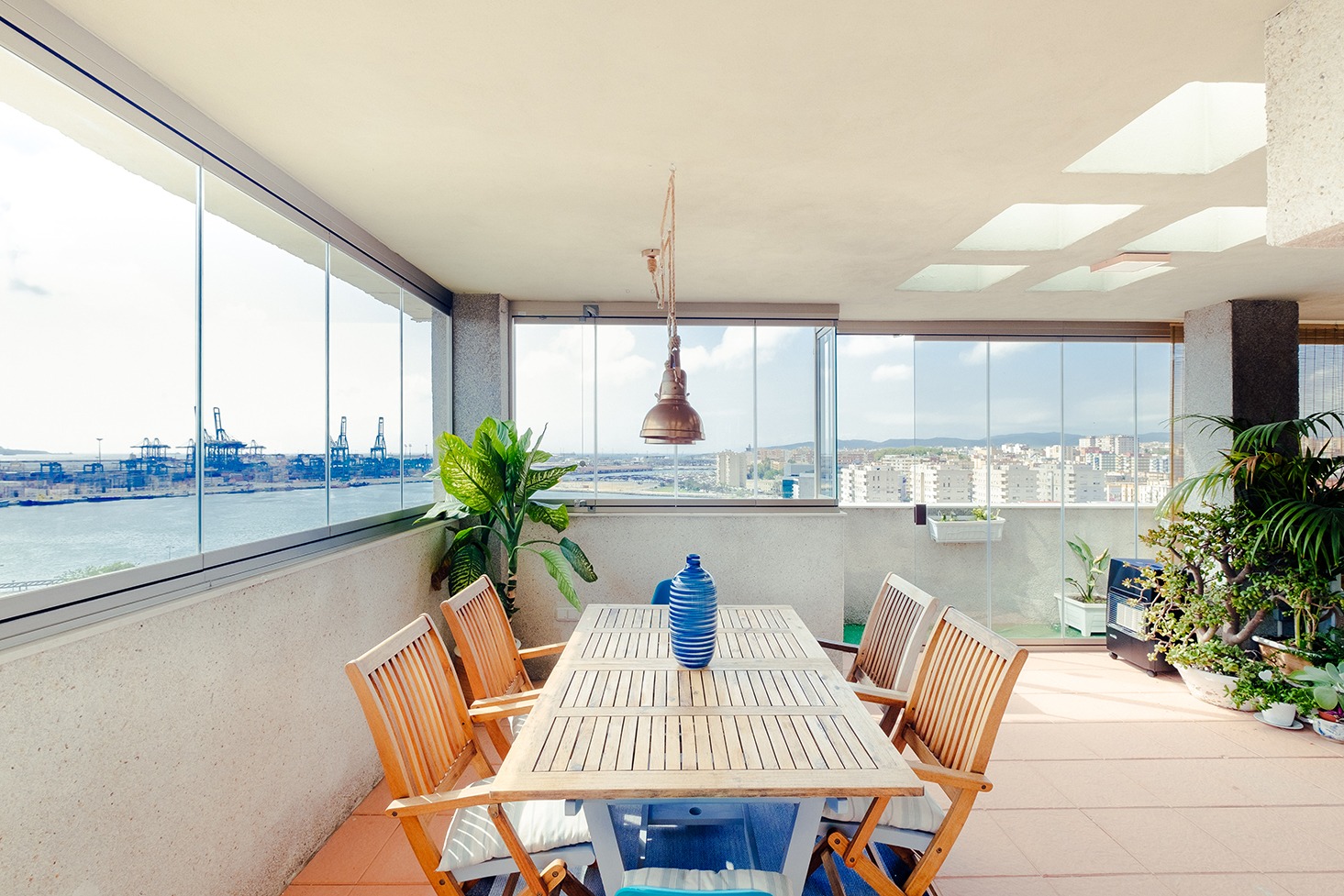 • Upper and lower track
• Panel width: max 850mm
• Maximum panel height: 2000mm
• Transparent tempered glass: th. 8mm
• Internal opening with knob
• Intermediate gasket between the glasses
• Pre-assembled system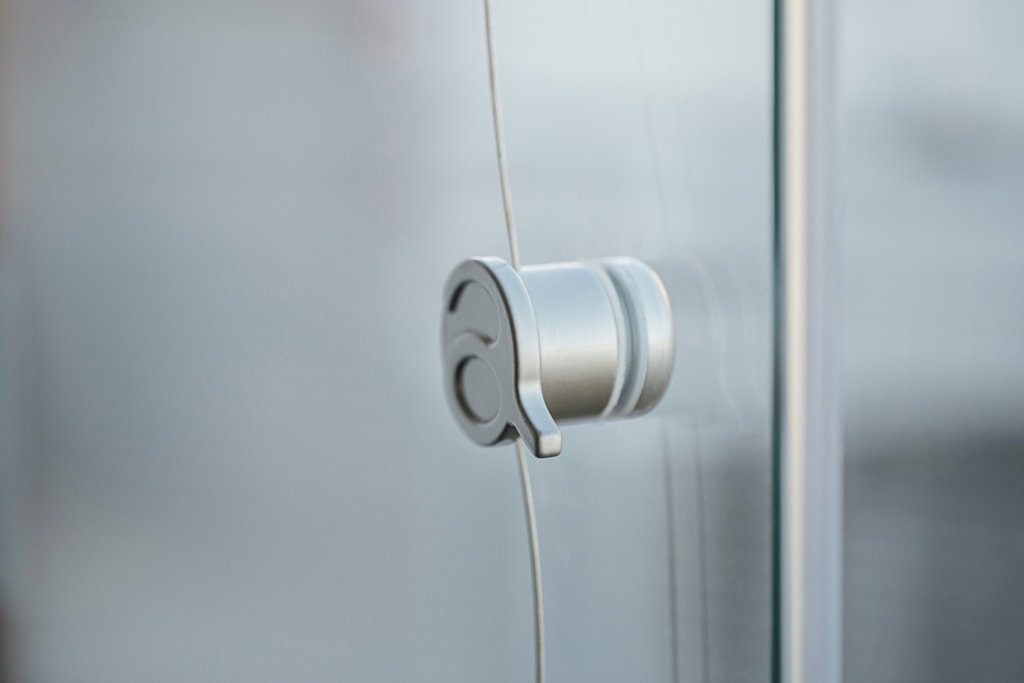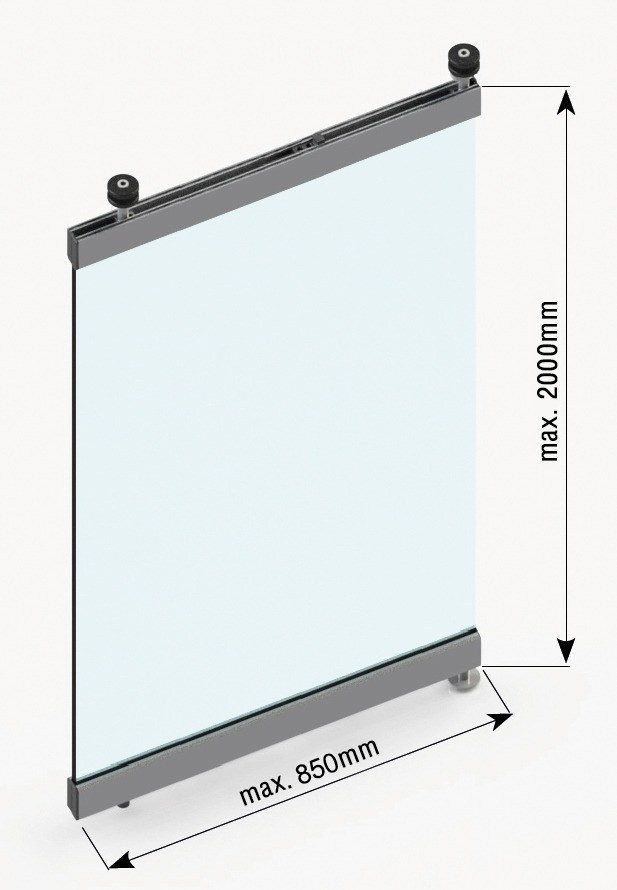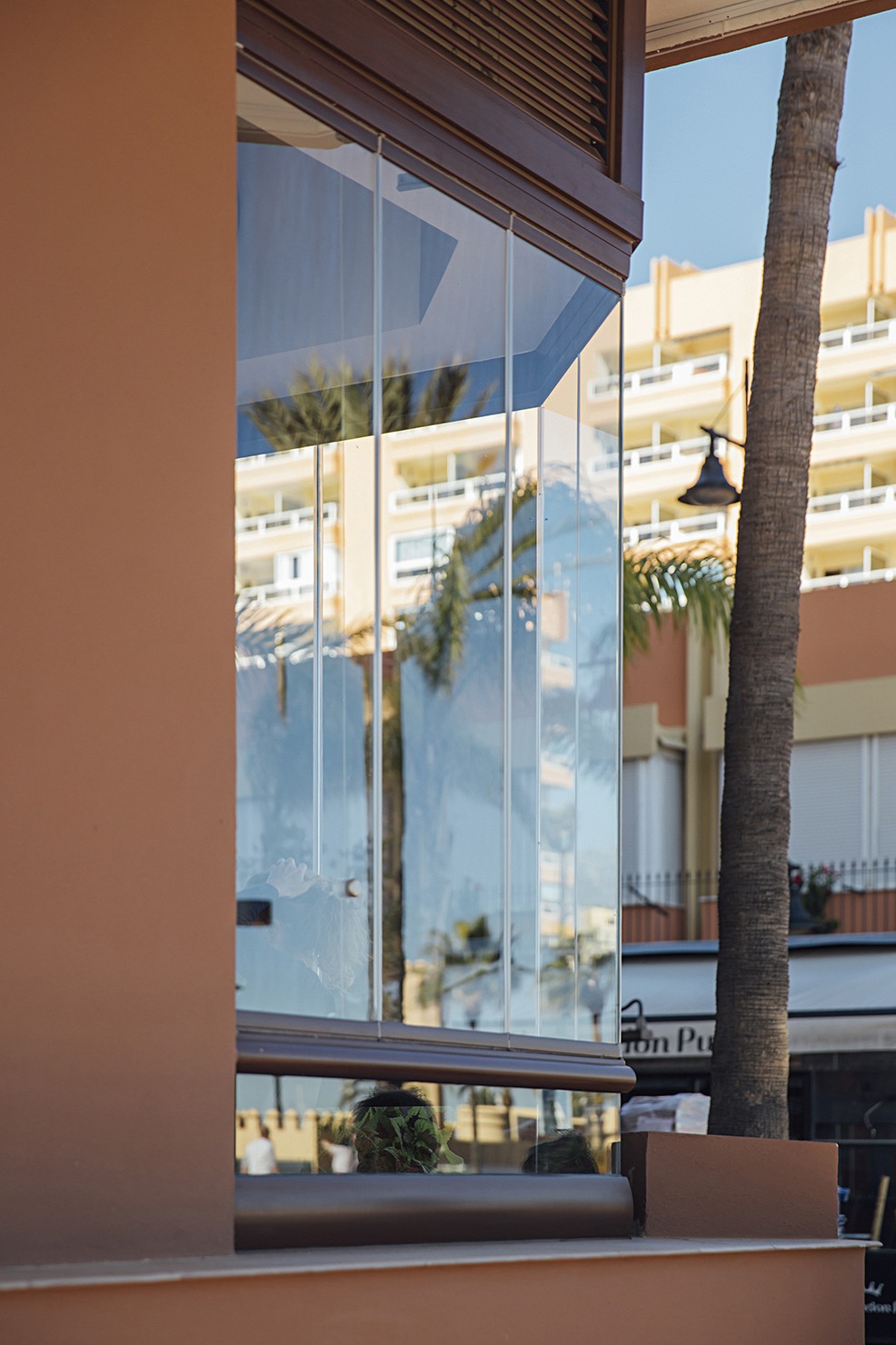 The VYSTA-I PRO series is a versatile system that adapts to different contexts: it can be simply placed on parapets, integrated with glass balustrades (thanks to a special integration profile designed to connect the systems) or become a single system with the windows of the VYSTA-F series.
VYSTA-I PRO glazing offers many flexibility options and adapts to any space: linear, corner, polygonal, etc., making it possible to install in any project.
At the same time, the fi nishes and colors of the aluminum pro fi le are available for free choice of the customer.