WE LOVE
STANDARD
IMPROVE THE QUALITY OF YOUR LIFE.
Would you like to have a bioclimatic pergola at advantageous prices?
ADARTE offers a unique opportunity to our best customers with the opportunity to purchase its products, in the standard version, at an advantageous price.
We offer 42 different sizes of bioclimatic pergolas, single or double module, Self-supporting, Attached and Rotated.
All products have the possibility of inserting a wide range of accessories such as spots or LEDs, windows, curtains and sunshades.
The advantages that you will be able to obtain are numerous:
✔️ 7 RAL colors
✔️ 42 different sizes
✔️ 100% High quality
✔️ 100% Quick installation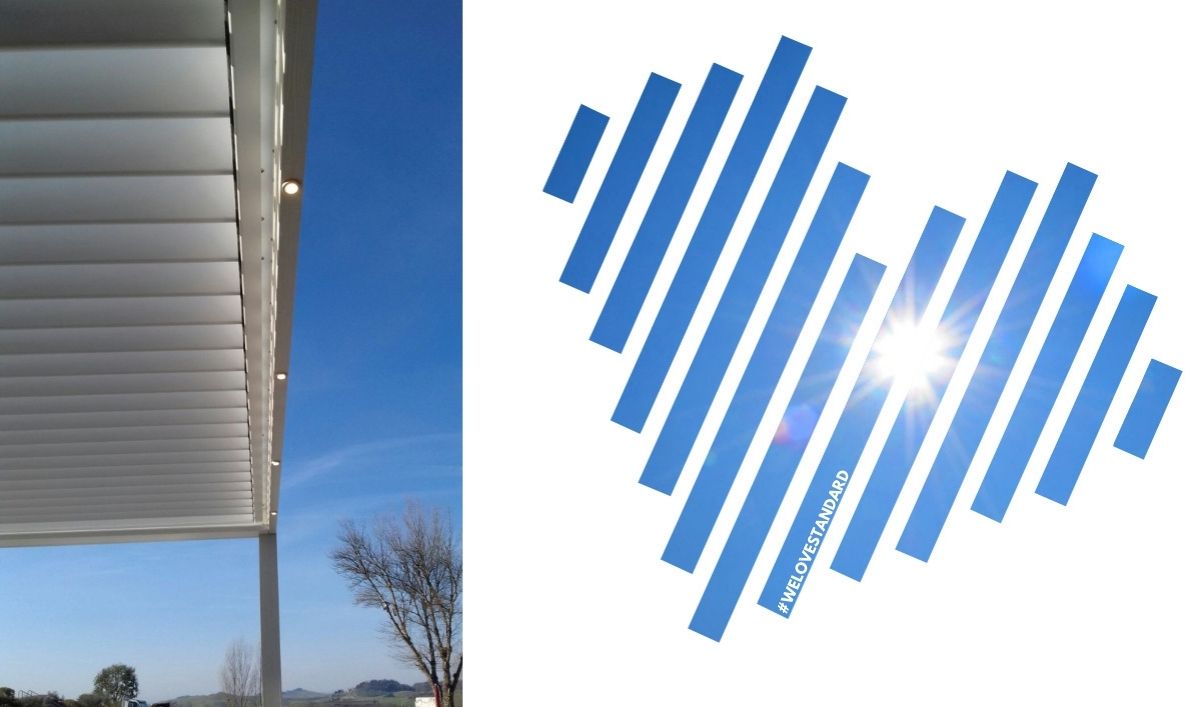 CHOOSE YOUR FAVORITE STANDARD MODULE:
Self-supporting
The pergolas are self-supporting without the need for a wall structure.
The motorized louvres with radio control allow you to adjust the brightness, ventilation and resist rain by eliminating water through the eaves integrated into the pillars.
WALL STANDING
Attached pergolas require a suitable fixing wall which forms part of the support system; allow you to cover large surfaces without the need for intermediate pillars and to experience outdoor environments, such as terraces or balconies, with maximum versatility.
Rotated
Rotated systems are structures leaning against the wall with the slats arranged transversely to the front of the building in order to enjoy the brightness or to protect themselves from the sun or rain.
What is the bioclimatic pergola?

The ADARTE bioclimatic pergola is the aluminum structure that allows you to better enjoy an outdoor space. With adjustable slats, manually or with remote control, it regulates sunlight and ventilation, creates the most suitable microclimate, protects from bad weather.
RAL 9010 GLOSSY/AD WHITE

RAL 7016 AD ANTHRACITE GRAY

RAL 1013 GLOSSY/AD IVORY

RAL 1019 AD CREAM

RAL SK16 AD CORTEN SABLE'

THE STANDARD IS CONVENIENT.
Discover the benefits
The extruded profiles of the pergola structure and the double walls of the slats guarantee high resistance to snow and wind loads.
Rain load tested for 230 mm / h.
Wind resistance tested for 200 km / h.
Until December 2021, the Ecobonus (50% deduction) is provided for the purchase and installation of mobile solar shading in existing buildings.